Medical
Underwriting
System
The Medical Underwriting System (MUS) is an insurance underwriting-specialized application solution which improves the rapidity and convenience of disease review. It offers consistent and accurate review results.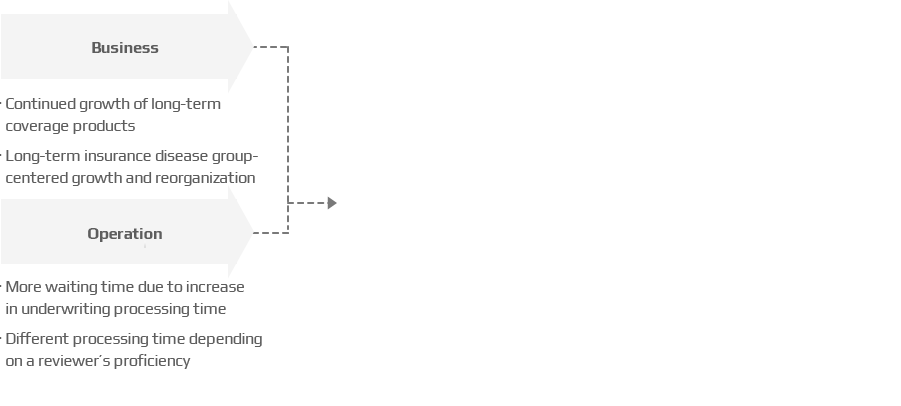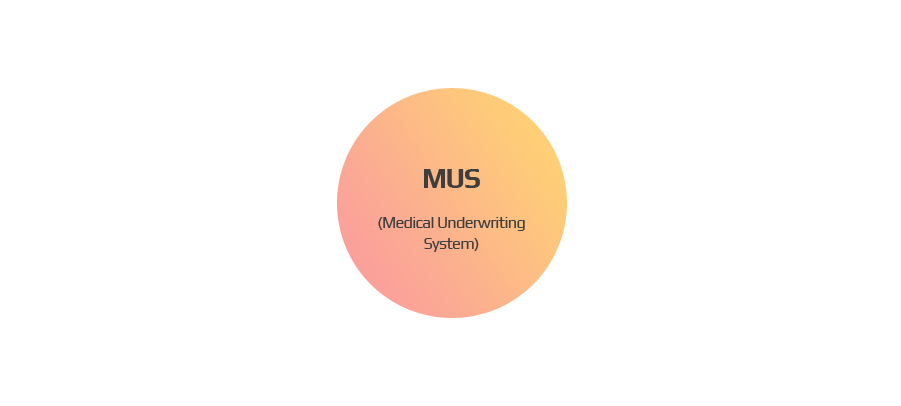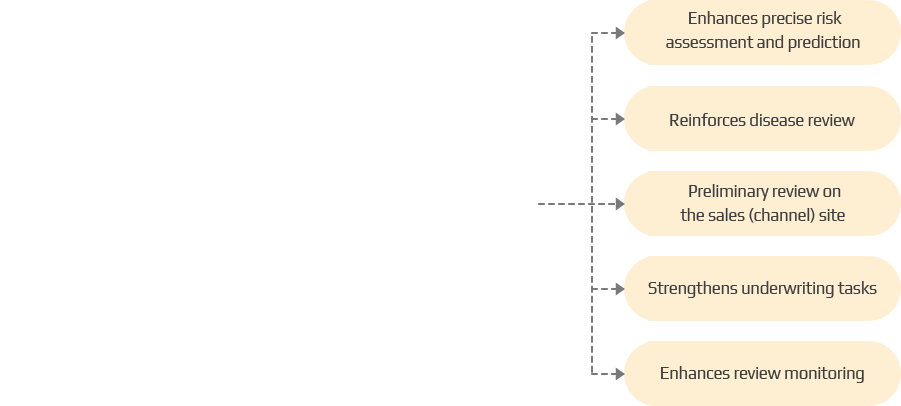 InnoMUSMedical Underwriting System
InnoMUS is an InnoRules rule engine-based disease review automation system. It supports the prompt and consistent acquisition of results by maximizing review master data management efficiency and automating the review process.



Benefits
InnoMUS derives underwriting results in a quick and accurate manner through the automation of disease review and at the same time improves work convenience.


Features
InnoMUS offers all features for questionnaire management, disease management, scenario management and automation of electronic manual & task rule underwriting process.
Notification Management

Questionnaire management

Question mapping

Automatic Disease Review

Disease review

Non-disease review

Exceptions

Disease Review Standards Management
Scenario Management

Add/edit scenario

Reflect results

Copy scenario

Code Management

Disease code

Treatment code

Review benefit code

Benefit channel mapping code

Synonym mapping code

KCD mapping code

Disease Item Management

Disease item

Disease synonym

Disease Review Management

Disease review monitoring (scope needs to be discussed)

System Management

Menu

User

Permission

Transfer/Approval

Transfer/approval

Transfer/approval history management
Functional Architecture
Notification Management

Freely adds, edits and deletes questionnaires and responses by category Freely maps questionnaire information by product, coverage and disease management type
Code Management

Category management enabled by management code type; enters, edits and deletes the code by defining standard items by code type

Review disease code Review benefit code Synonym mapping code KCD mapping code
Scenario Management

Separately operates disease scenarios freely by category

Add/edit a scenario Copy the scenario Scenario history management
Disease Item Management

Offers diverse attribute definition features such as data/image type by disease

Disease item management Disease synonym management
Disease review rules management

Offers diverse development templates which can implement complicated insurance tasks properly according to the task type and realizes any task rules in a quick and easy manner without any constraints in call relationships among templates

Disease information Notification item information Disease review Exceptions
System Management

Manages menus, users and permissions for easy system operation

Transfer User Permission
Application
InnoMUS is applied to underwriting review processes such as product design/disease notification, preliminary review and disease review. It reduces waiting time for review, enhances a reviewer's work efficiency and establishes a data-based decision-making system.
Cases